Coronation of King Charles III
Saturday 6 May 2023 marked the coronation of King Charles III, the first coronation since 1953 and so the first in the living memory of most people. It took place eight months after the death of the Queen, whose popularity and length of reign was unparalleled. It was unclear how people would respond to the coronation of Charles, an altogether more divisive figure.
Attitudes to the monarchy have shifted in the 70 years since the last coronation. Deference has diminished; most people have become simply apathetic, but others oppose the institution of the monarchy more actively.
The pressure group Republic has been campaigning for the abolition of the monarchy since the early 1980s, and took the coronation as an opportunity to get their message across. They stood on the procession route and walked with the crowds, holding placards reading "Not My King" and "Citizen Not Subject". (To Republic, a "subject" is someone under the dominion and authority of a monarch; a "citizen" has rights and representation.)
The police response was typically heavy-handed; 52 protesters were arrested and placards reading "Not My King" were seized.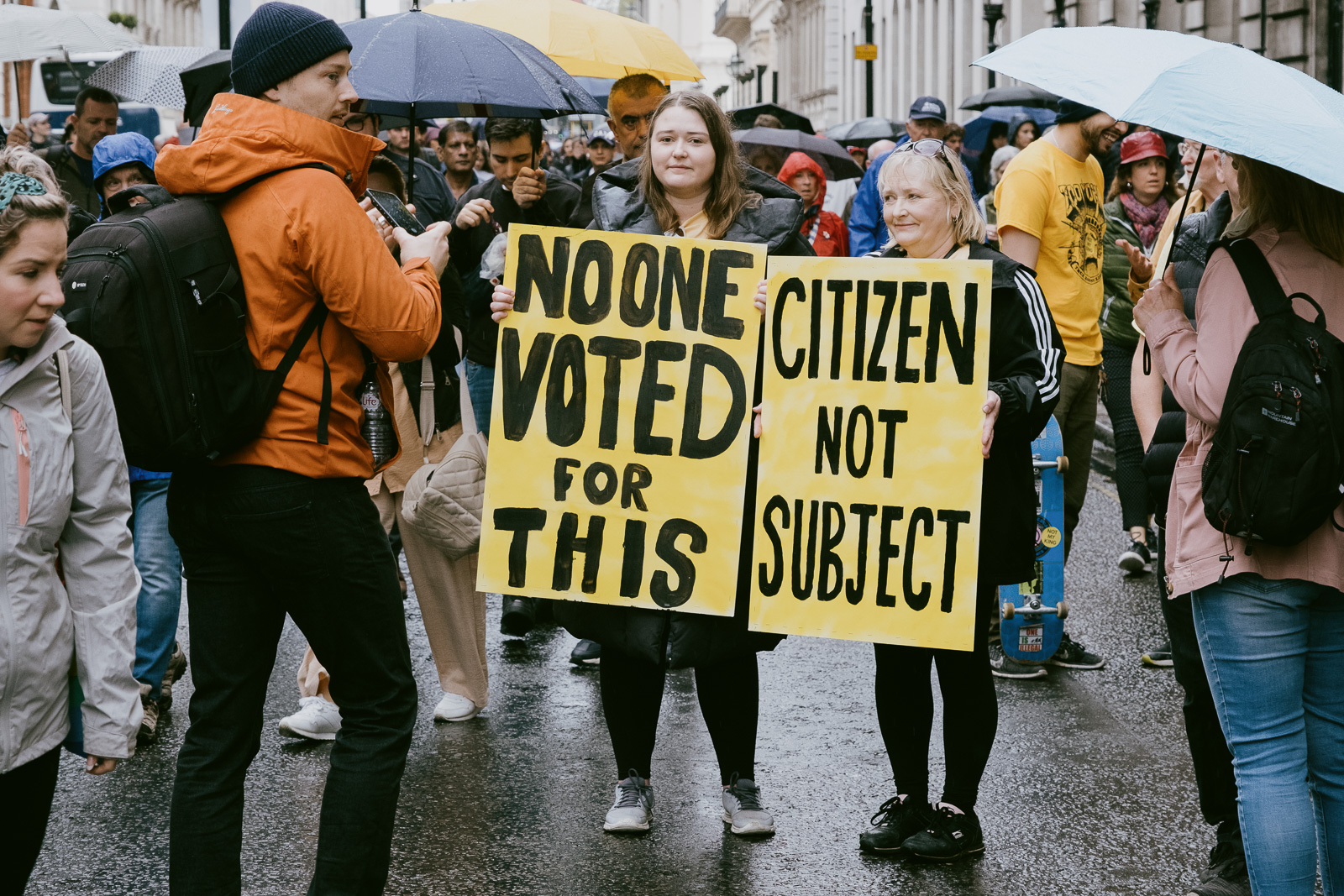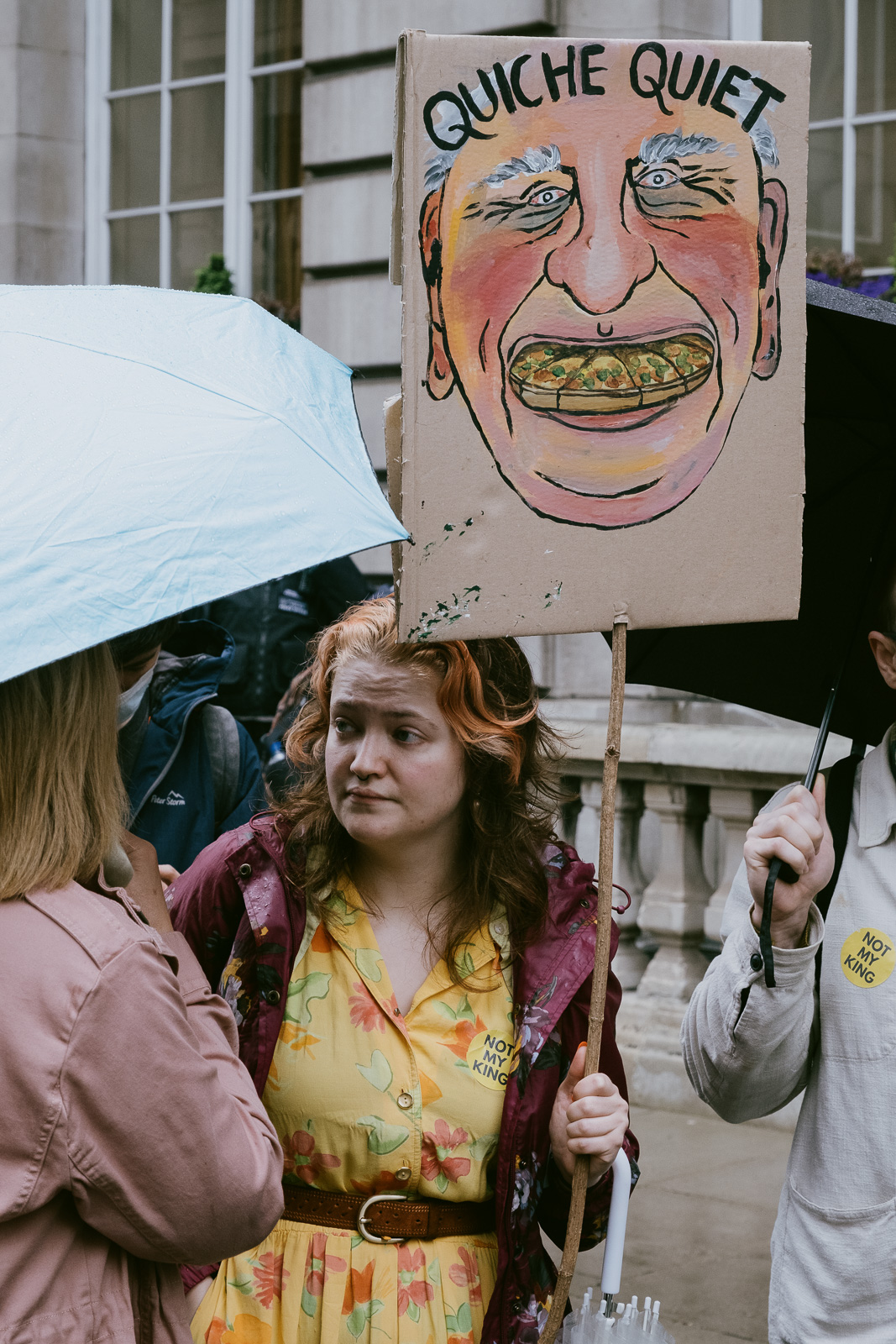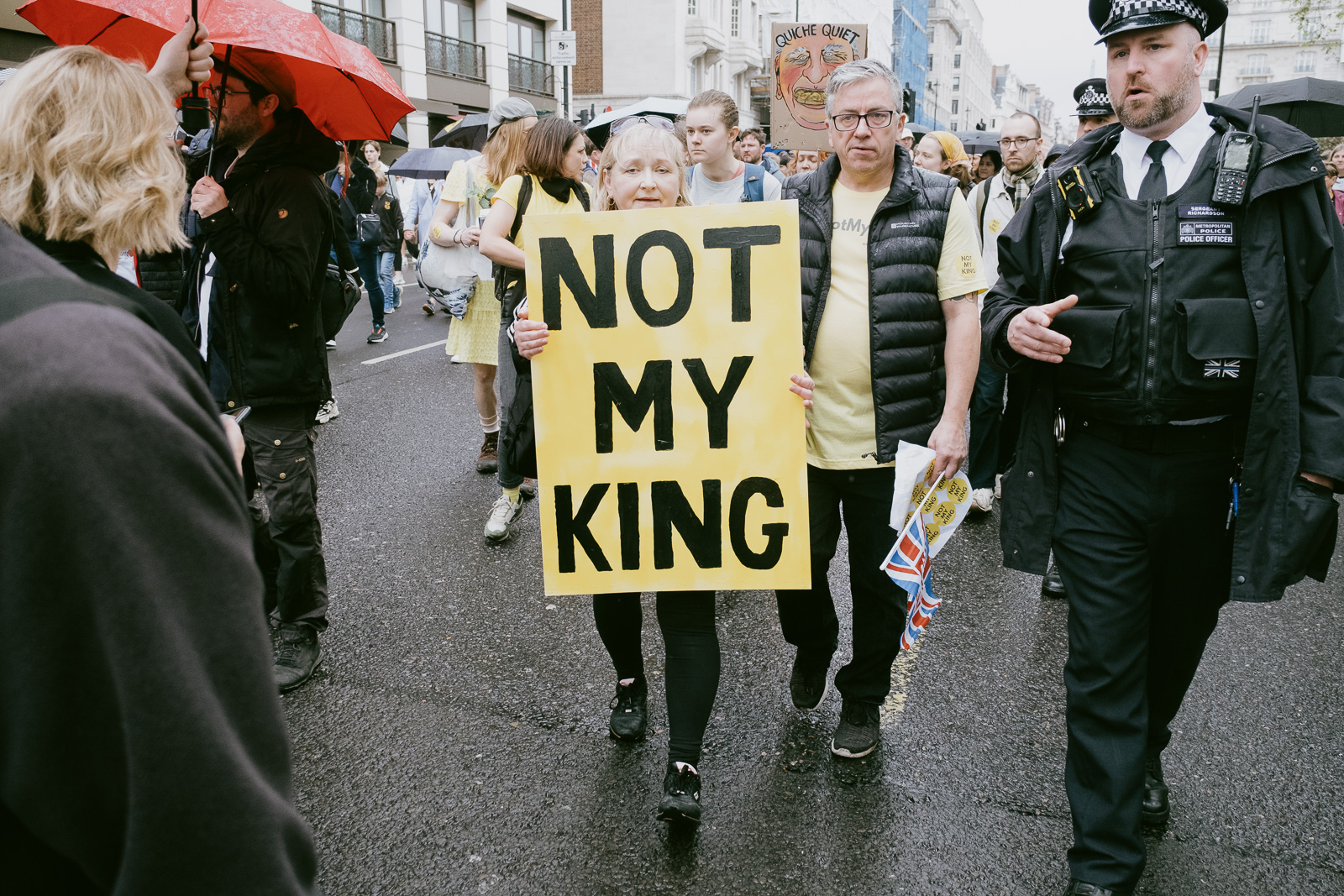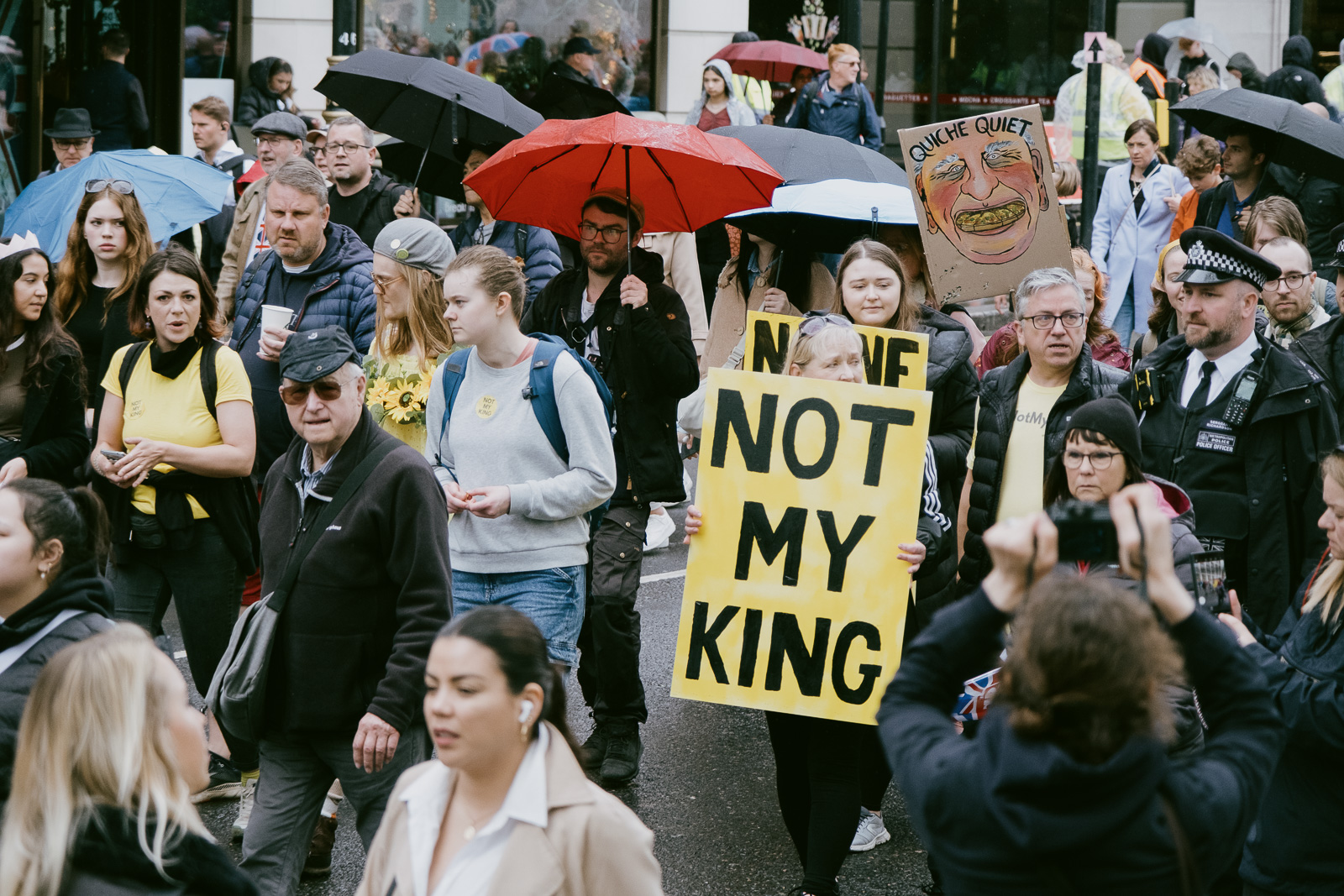 Others took the opportunity to dress up, whether in period costume or just draped in Union Jacks.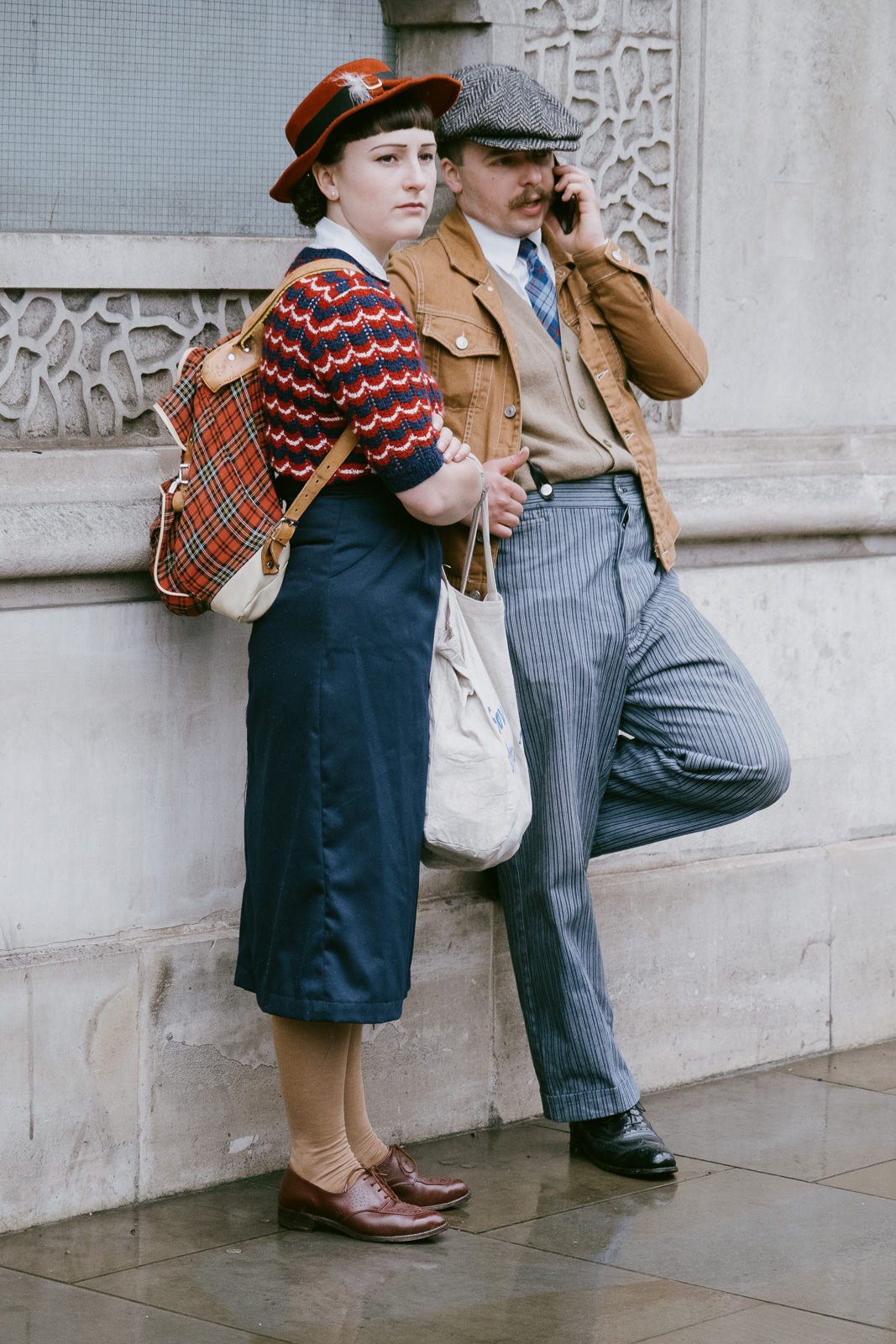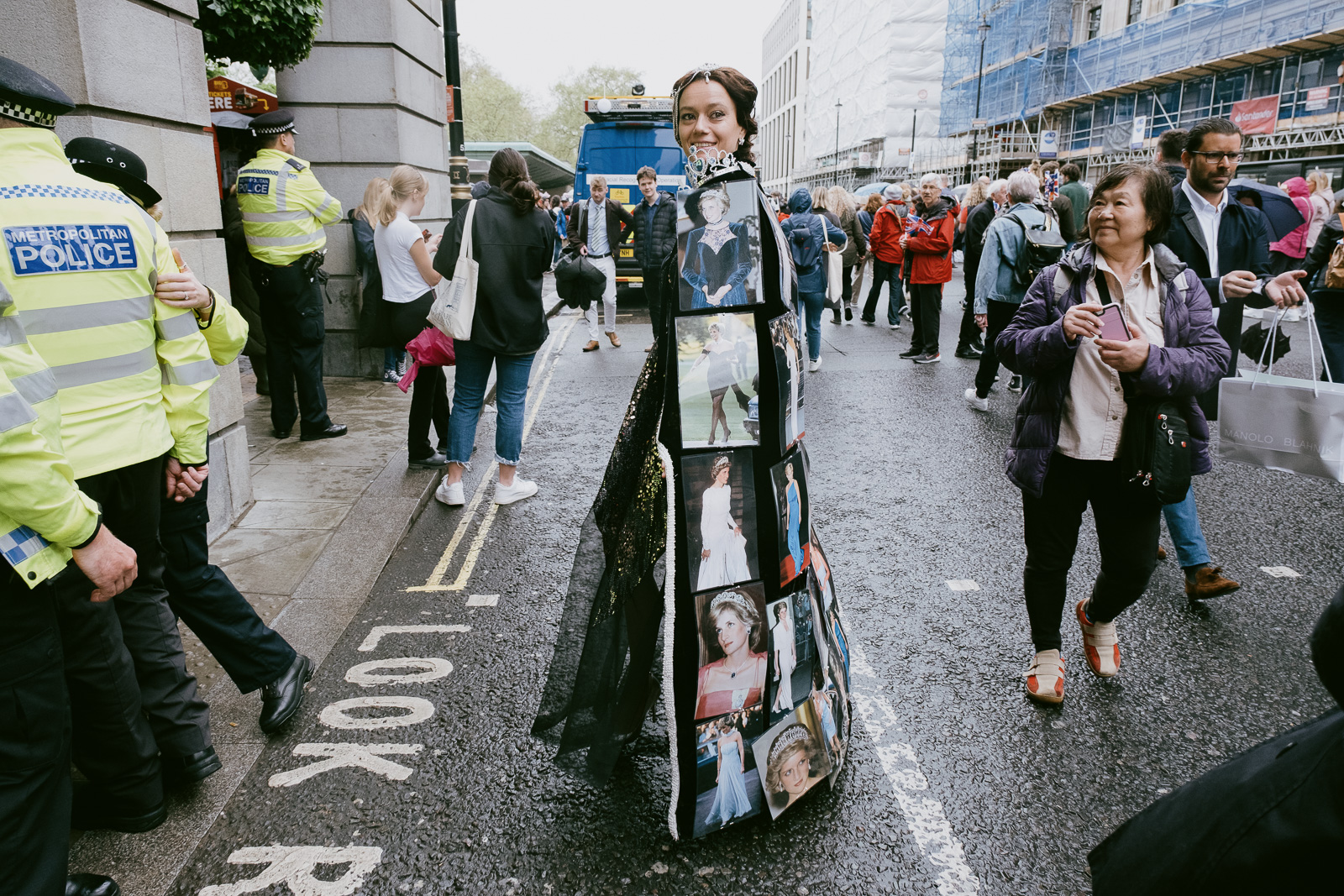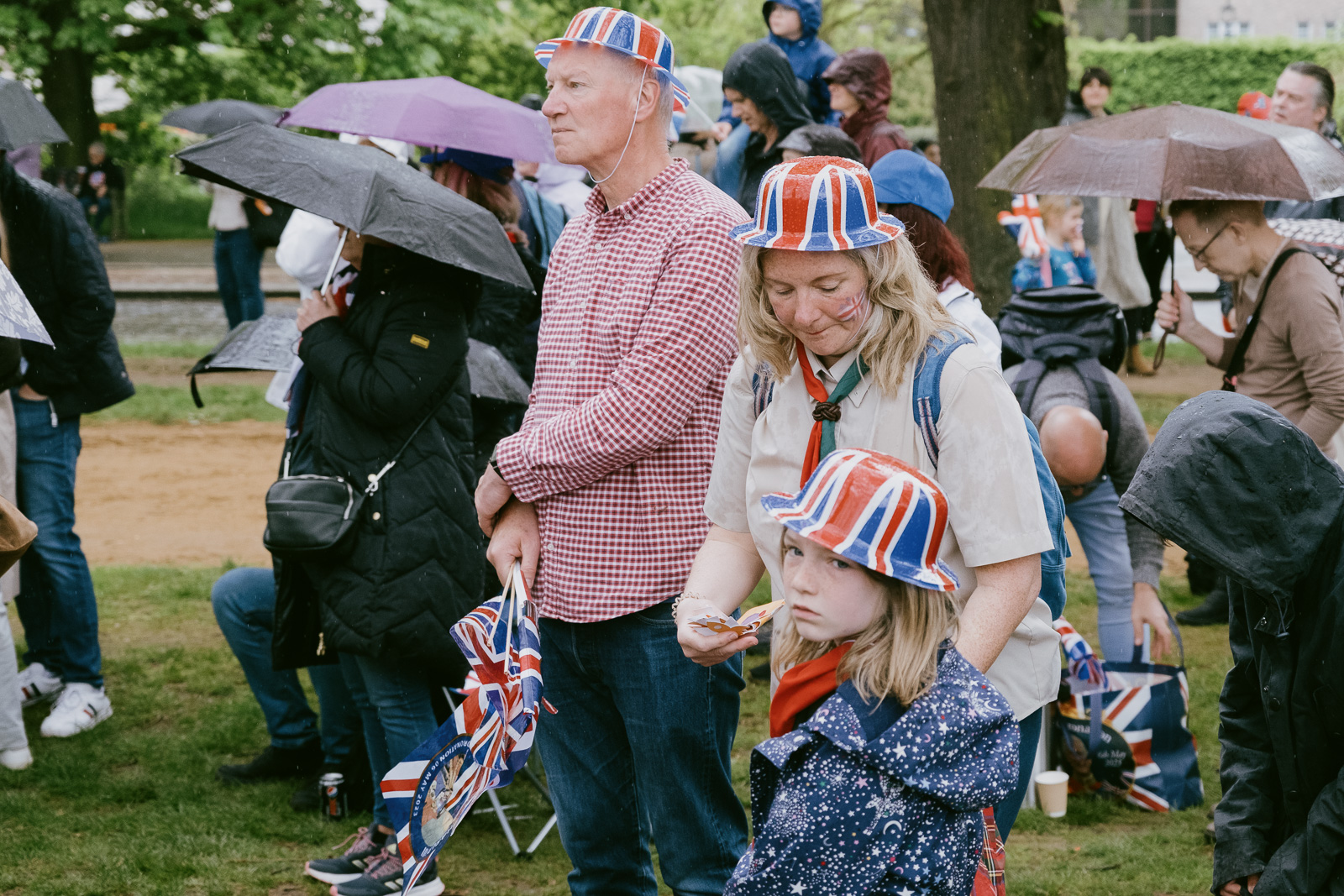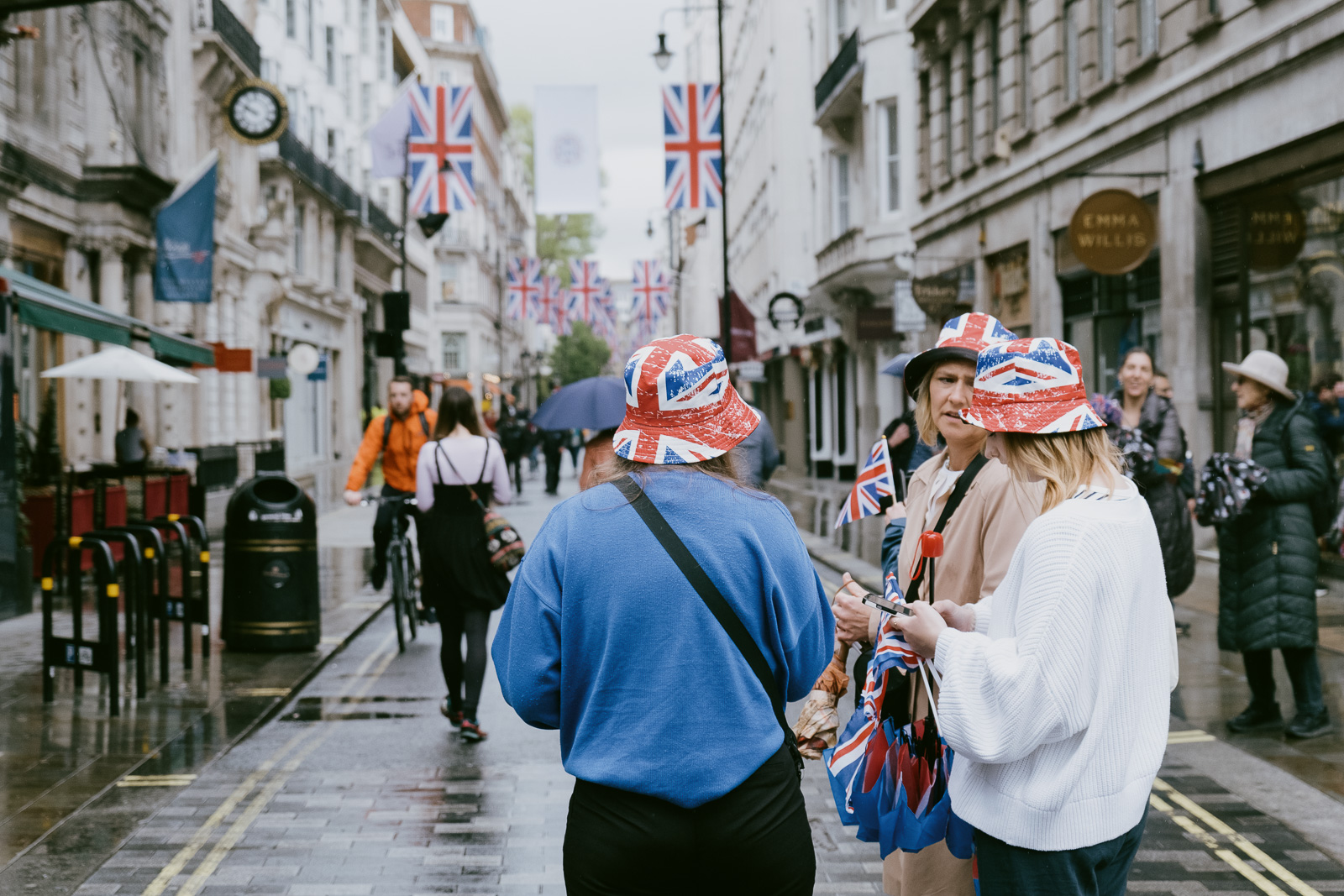 The processional route filled up quickly, and by 9am crowds were being directed to Hyde Park, where big screens had been set up to watch the coronation ceremony.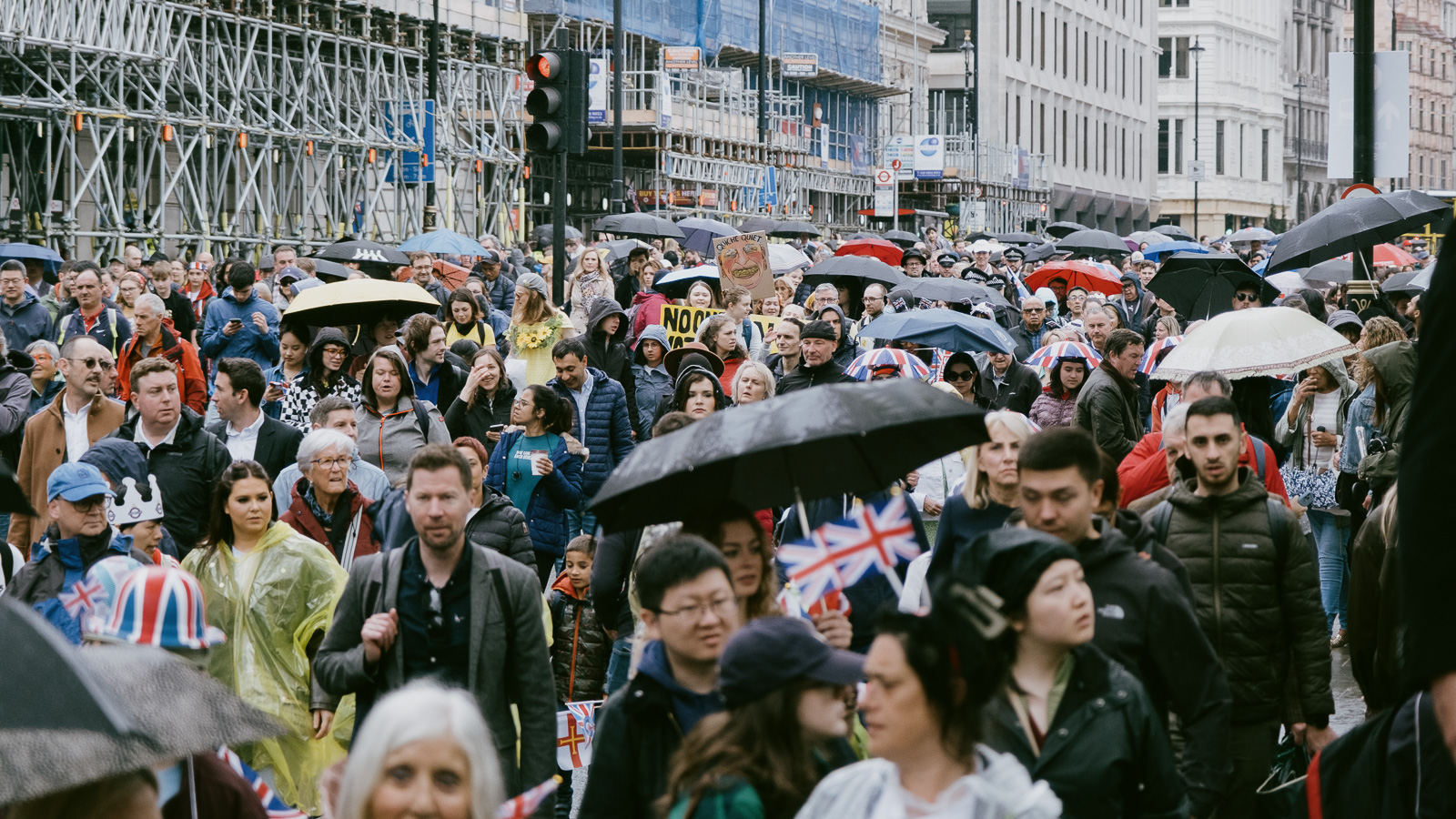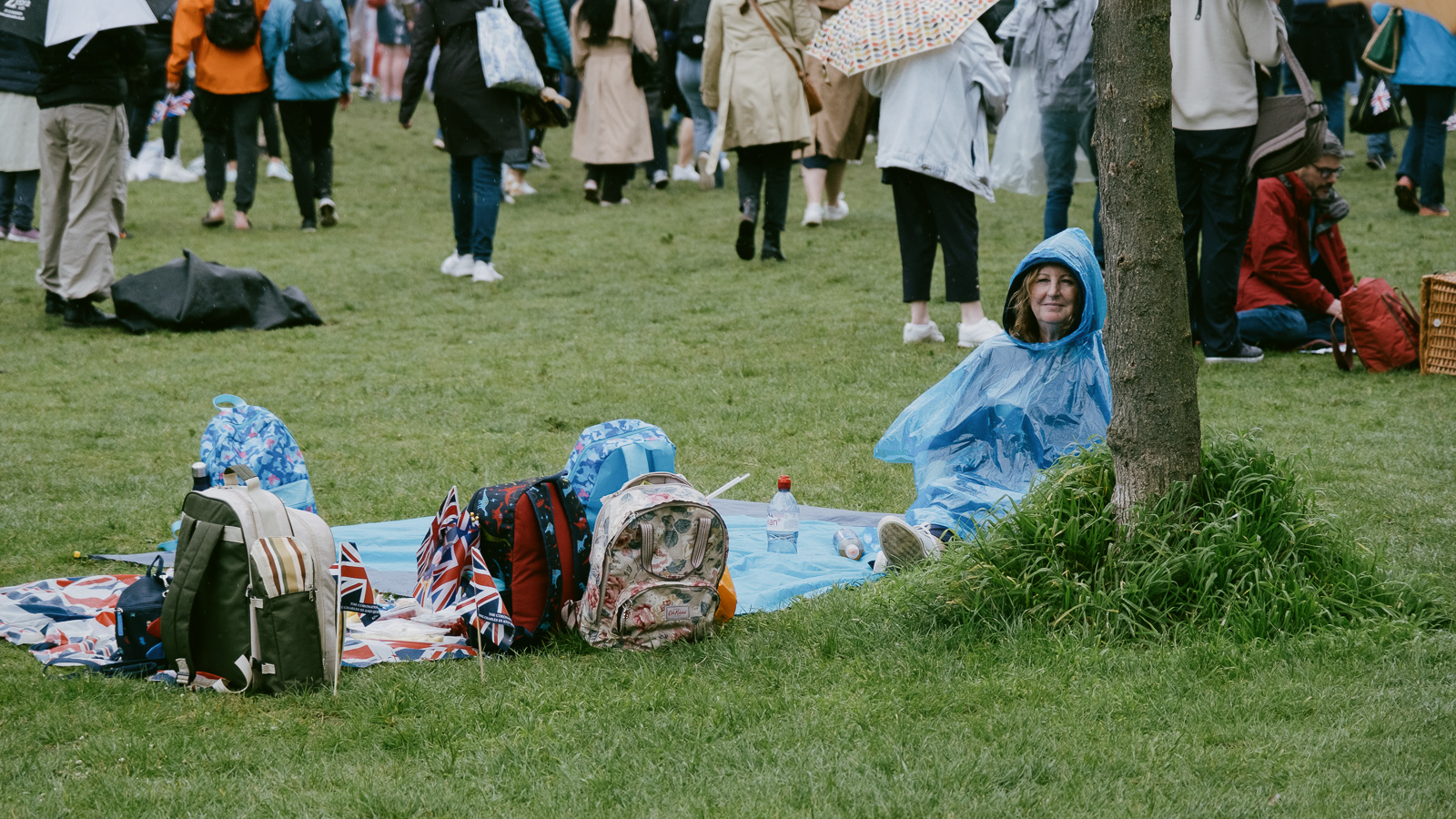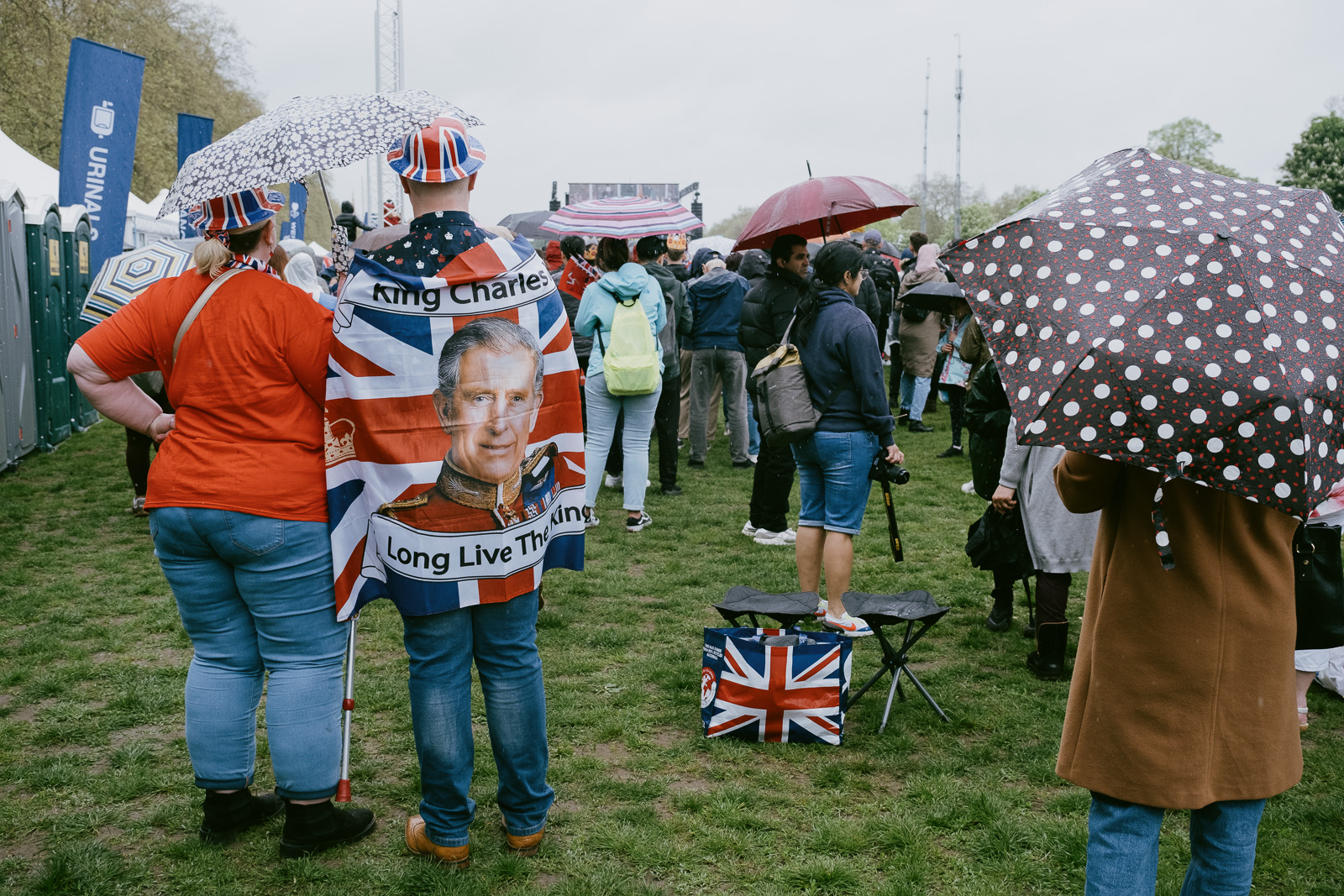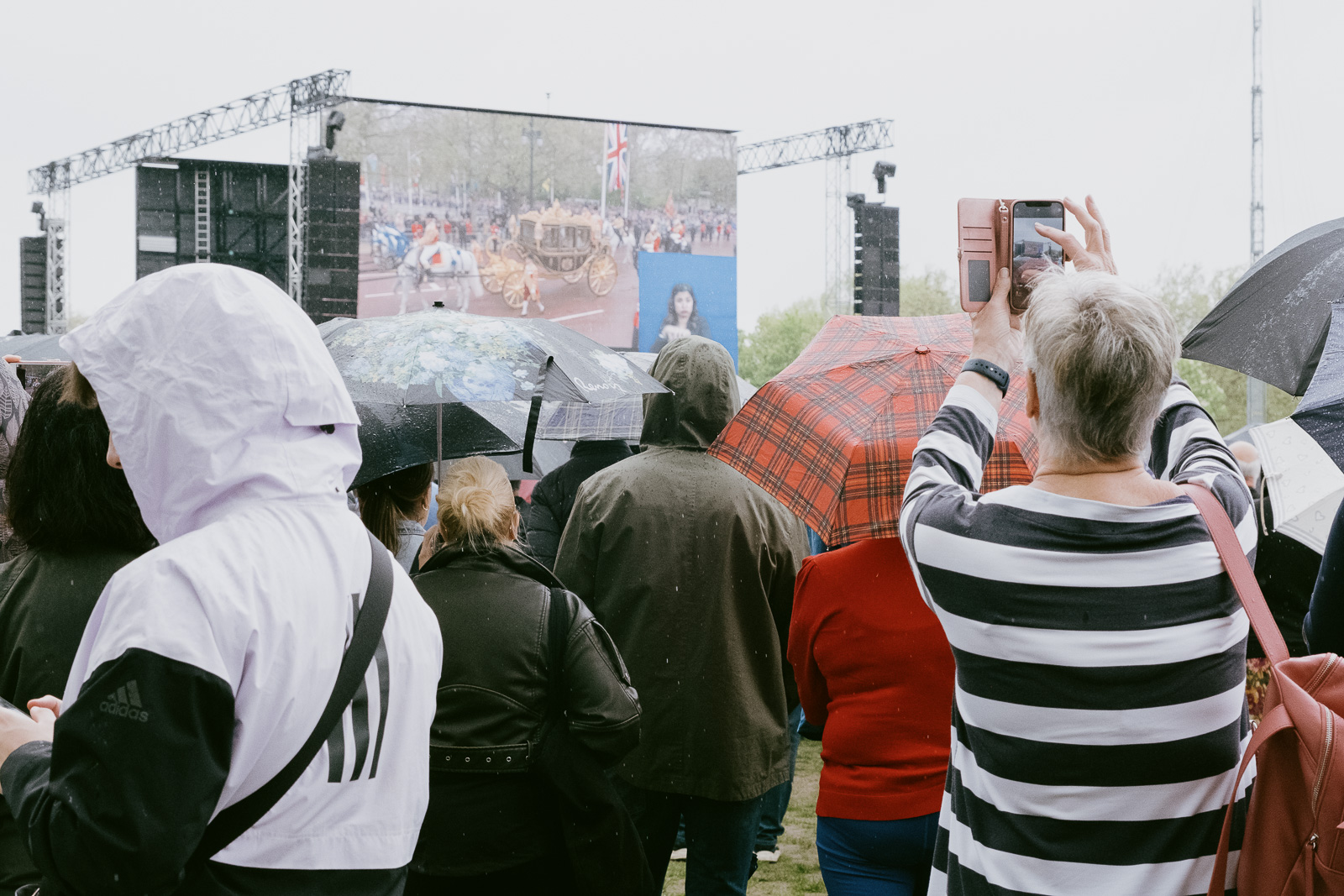 Any crowd this big is an opportunity to sell, and the coronation was no exception. The route from Trafalgar Square to Hyde Park was lined with people selling Union Jack flags, ponchos, paper crowns, and souvenir programmes.